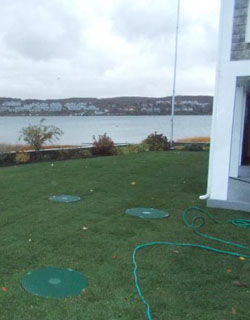 Routine inspections and evaluations of your septic system
Buying a new home? we perform functional inspections for home buyers
Sludge testing. This determines how often you should be pumping your tank
Upgrade your existing failed system
Have your septic system inspected and registered with the town before it is mandatory.
A properly maintained septic system can add years of life to your leach field.
We specialize in making the septic system work with your landscaping. Bottomless sand filters can be unsightly and our staff can design an attractive natural planting to screen your new sand filter.